Stephanie Crane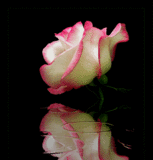 Date of Birth:
September 28, 1984
Height and Weight at Time of Disappearance:
4'2", 85 lbs.
Distinguishing Characteristics:
White female. Brown hair; blue eyes.

Stephanie Crane departed from a bowling alley in Challis, Idaho at approximately 6:00 p.m. on October 11, 1993 walking towards the Challis High School. She was headed to her family's residence, about 500 yards away. She never arrived home and has not been heard from again. An extensive search covering 7,000 square miles in two counties turned up no sign of her. A yellow pickup truck with red pinstripes was seen in the area around the time she vanished, and may be connected to her disapperance.

She has a cowlick on the right side of her hairline and a scar near her right eye. Her nickname is 'Steffi'. She was last seen wearing maroon sweatpants and a maroon/white striped hooded shirt with the word "GIMME" on the front.

The Stephanie Crane case remains unsolved. She is believed to have been taken against her will by a stranger.